Back to services
Psychosomatics
Psychosomatic medicine uses a comprehensive approach to understand, diagnose, and treat somatic (body) symptoms that are significantly related to psycho-social factors. A continuous exposure to stress is often an underlying factor with a negative impact on our mental and physical health. Over longer periods of time, it can commonly lead to the development of various physical (somatic) manifestation or diseases, which by traditional evidence-based medicine can be underestimated. At PSYMED we are committed to take every patient's concern seriously, respond with accurate understanding and offer the best suitable and tailored treatment.
What is psychosomatic medicine?
Psychosomatic medicine reflects the fact that our mental state has a direct influence on our bodily functions. In medical science, these two parts of a person's existence have been usually separated, enabling great technical advancements in medical technology and knowledge. 
However, in an everyday context, these two entities are not separated at all, but are in a constant and intensive exchange of information. Psychosomatic medicine pays attention to this fact, and offers a complex medical approach to treatment. In this sense, psychosomatic medicine truly puts into practice the bio-psycho-social model of health and illness. 
Why psychosomatic medicine?
If you suffer from any chronic health condition that does not respond properly to an ordinary treatment, you may be suitable for psychosomatic examination. Symptoms may include all kind of pains (often headache, back ache, abdominal pain, joint ache, etc.), functional disorders (such as constipation, diarrhea, feeling of dyspnea, feeling hot or cold, skin sensations, heart beat disorders, sexual dysfunctions), skin conditions (eczema, recurrent skin infections, resistant acne), general symptoms (fatigue syndrome, chronically elevated temperature, weight gain or loss), and many more. 
Generally, any physical symptom can be seriously influenced by psychosocial factors. The primary consideration for the patient is that the usual treatments do not resolve the symptoms, or that other physicians cannot even make a correct diagnosis (e.g. all the tests have been negative). These two conditions are usually seen in patients who may benefit greatly from psychosomatic treatment.
What psychosomatic examination look like? 
A psychosomatic physician will assess all aspects of patient's life including the family system, working situation, important relationships, the evolution of patient's health over time. These information will be integrated with the results of available bio-medical examinations in order to get a comprehensive picture of the patient. In short, psychosomatic physician will assess a patient's biological, psychological and social (means social interactions and relationships) status to take a medical decision. 
Provided services:
Diagnostic evaluation of medical conditions possibly of psychosomatic origin
Psychosomatic counselling - evaluation of possible treatments
Individual medical counselling
Review of past medical reports or examinations
Education on lifestyle and relationships from a psychosomatic perspective
Frequently addressed issues:
Chronic gastrointestinal symptoms / pain (e.g. irregular defecation, abdominal pain, bloating, painful swallowing, repeated vomiting and more)
Chronic respiratory symptoms / pain (e.g. chronic cough, difficulty breathing, sore throat, lack of air and more)
Chronic symptoms / pain of the cardiovascular system (e.g. rapid heartbeat, non-cardiac chest pain, fainting, rapid changes in blood pressure and more)
Chronic symptoms / pain of the neurological system (e.g. vertigo, headache, nerve pain, vision problems and more)
Chronic symptoms / diseases of unknown origin (e.g. unclear loss of consciousness, chronic fatigue syndrome, energy loss, etc.)
Unexpected worsening of chronic diseases (e.g. decompensation of diabetes, high blood pressure or bronchial asthma and others)
A comprehensive bio-psycho-social approach to the patient in psychosomatic medicine can often be used to treat purely mental or relationship problems such as:
Anxiety / Depression / Panic Attacks
Burnout syndrome / Work-life balance / Stress management
Family problems / Difficult relationship adult - child / Problems with parenthood
Difficulty concentrating / Learning difficulties / School phobias
Eating Disorders / Anorexia / Bulimia
PSYMED approach
Our fast-paced modern world creates health issues caused by environmental stressors and psychological factors that interact with individual hereditory vulnerabilities and cause bodily symptoms and diseases that affect client's work, study, relationships and their quality of life in general. 
PSYMED is an interdisciplinary platform of medical professionals that was established to remedy limitations of traditional disjointed approach to healthcare that views mind and body as separate. Our work respects current evidence based medicine principles along with individual personal values and spirituality. 
PSYMED uses a complex approach based on bio-psycho-social integration.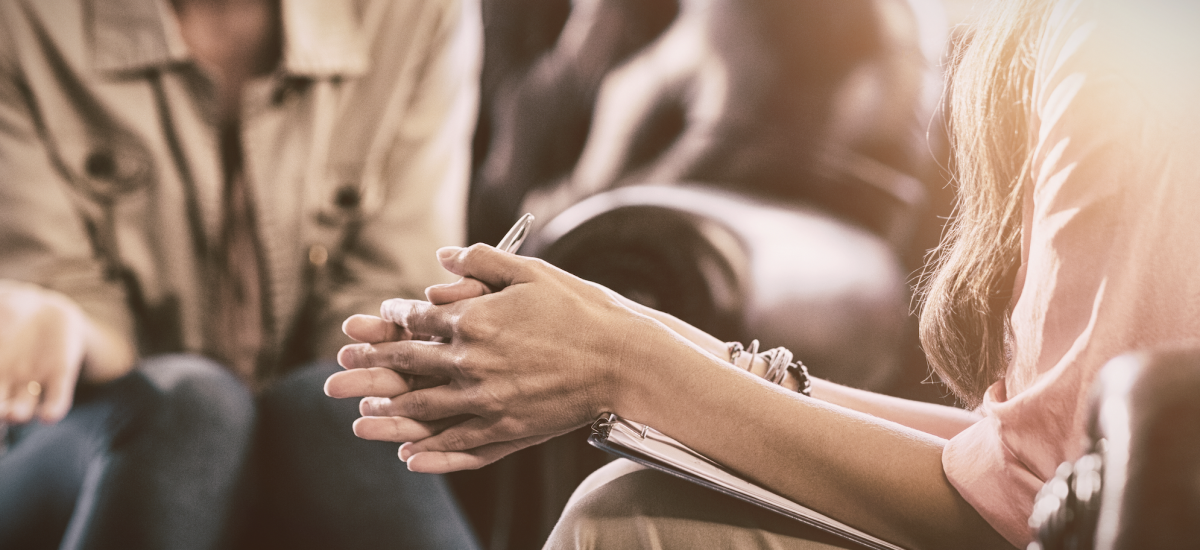 What is PSYMED treatment approach about?
I have a problem
You have identified a problem that you need to help with. You might be experiencing acute, chronic, physical or mental health issues. In that case you can put a trust in PSYMED and reach out to us with your inquiry filling up the booking form first. 
Intake process
After your inquiry we initiate an intake process. You will be approached by one of our Care Managers to fill in a intake questionnaire so that we can evaluate it and provide you with an appointment with suitable medical professional/therapist.
First examination
Next step is your first appointment. Our PSYMED specialist, in one or more consequent sessions actively listens to your needs, explores it from physical, psychological and social perspective, combines it with information from intake form and suggests an individualized treatment plan.
Individual treatment plan
At PSYMED we offer highly individual approach based on the individual concern. The treatment plan often involves other medical specialists, psychotherapy or other supportive steps and/or medication. A time span of your treatment is also highly individualized.


End of the treatment
The objective of our work is to improve the health and well-beeing of our patients. Successful treatment helps our patients to feel better and to gradually enjoy or return to daily life on the most state of healthy body & mind as possible.
PSYMED benefits
PSYMED offers professional mental health services for individuals, families and companies
PSYMED uses an interdisciplinary approach applying bio-psycho-social perspective to human health
PSYMED doctors are friendly, empathetic and highly qualified professionals with proven long international experience
PSYMED has short booking and waiting times for appointments
PSYMED let you choose personal or online session (or mix of both)
PSYMED offers Care Managers coordinating patient's care agenda
Reference
Caterina C.
I have contacted Dr. Masner regarding my issue that has been affecting me since my childhood, and I was very happy to meet such highly educated doctor who was also empathetic from the first moment. He always made me feel comfortable to discuss and share my problem with him. He has drew a nice scheme of my issues and explained to me that I can have the power to change the situation I was dealing with. I had couple of therapy sessions with him, uncovered the layers of my problem and went deep. Dr. Masner was always very supportive, encouraging and very helpful. I especially appreciate Dr. Masner's personal interest in clients, because every time I saw him, he asked me "how are you?" which made me feel immediately better and more confident to speak about my fears in my daily life that were affecting my mental health. Dr. Masner helped me and I can strongly recommend him!
Contact
Call us OR fill the booking form to book your appointment with the doctor. Our Care Managers willl take care of you and the administration and the communication agenda between you and the doctor.