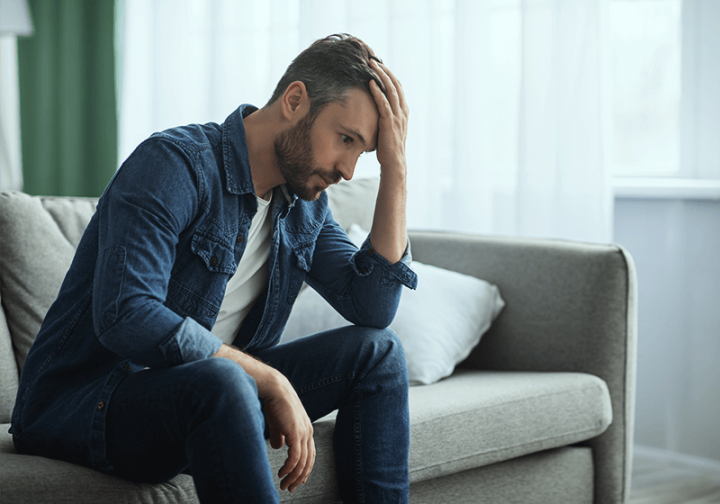 Trauma and PTSD
Trauma and stressor related disorders can occur after experiencing or witnessing a traumatic event(s) such as a natural disaster, an accident, a terrorist act, war/combat, rape, assault, violence, or threats to one's life, safety, or bodily integrity.
Traumatic stress does not only occur in combat veterans, but in all people of any ethnicity, nationality or culture, at any age. It is estimated that 1 in 11 people will be diagnosed with PTSD in their lifetime, with women are twice as likely as men to have PTSD. 
I have strong physical reactions when something reminds me of a stressful experience (e.g. heart pounding, trouble breathing, sweating).

 

I am always "super alert," watching, or on guard.

 

I am easily started or jumpy.

 

I avoid thoughts, memories, feelings, or external reminders of stressful experiences.
I have repeated, disturbing dreams and/or memories of the stressful experience.
I feel distanced or cut off from other people.

 

I have trouble to experience positive (happiness or intimate, loving) feelings.
I often blame myself or someone else for the stressful experience or what happened after it
If you are experiencing any mental health issues and want to get help, don't hesitate to contact us. We are here to help.